23 Mar

Hospitality Mavericks: innovation for leadership and strategy

In this series of posts, I am having very interesting conversations with people who, in my opinion, are doing something new and different. Michael Tingsgager, founder of Hospitality Mavericks, is one of them.

What are Hospitality Mavericks?

Everyone in a leadership position at the moment is under pressure. The Pandemic has hit hospitality hard and only those businesses who adapt to new ways of doing things will thrive and survive.

At Hospitality Mavericks, they challenge the way leaders have been thinking about leadership talent, strategy and its culture. So if you're prepared to think differently, to challenge accepted norms in search of a competitive edge, and you believe in putting people first and making a positive impact on your community and the planet is your competitive advantage, then you should be talking to them.

They also run a podcast with more than 4.000 downloads a month. The Hospitality Maverick Podcast is all about inspiring leaders to build businesses from the inside out – businesses that make a positive impact on their people, their community and the planet. In the last 3 years Michael has interviewed over 135 mavericks; entrepreneurs, leaders, and thought leaders from both within and outside the industry. Check it out here.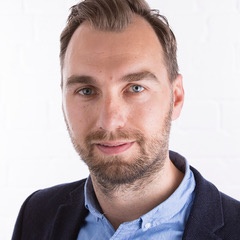 Hospitality Mavericks, the Why
"We are here to inspire and help leaders to build organisations that people want to join and love to buy from."
What is your why Michael?
"To make a positive impact on people, the community and the planet and to leave hospitality in a better place than I found it."
The beginning
The founder Michael Tingsager
Founder Michael has been breathing hospitality since the day he was born. He started working in his parents' small restaurant group in Denmark from an early age.
He spent six years building a 20+ unit cafe chain in Denmark, 11 years working for McDonald's Denmark and UK, and more than 8 years as a consultant working with brands across Europe to unleash the power and potential through implementing people and operations practices that build strong employee and customer experience.
An innovative approach – Permission to operate
Michael believes in a leadership and business methodology which he has named "Permission to Operate". This approach advocates a bottom up approach with engage and enabling the employees to get more ownership and thereby it becomes easier for the organisation to turn strategy into behaviour and adapt faster in an ever-shifting world.
Tingsager has already spent more than 20 years researching, studying, talking about and practicing how to build this kind of organisation. He has been inspired by the pioneers of bottom-up run organisations around the world. But he discovered on the journey that there wasn't a clear method to follow, so he made it his life mission to develop a method which simplifies and inspires leaders to build an organisation that gives the employees permission to operate.
The method is inspired by the great thinking from books like Good to Great by Jim Collins, Service Profit Chain by James L.Heskett, The Happiness Manifesto by Henry Stewart, Corporate Rebels research and thinking and the well known pioneers at Zingerman's, who is globally known for their different approach to business. Their philosophy begins with setting an intentional vision and includes open-book management and a path to partnership for every employee and positive impact .
Michael is very passionate about hospitality, he wants to leave it in a better place than he found it. He explains to us his views for a post-pandemic world.
"After the pandemic, we need to change our way of working, make it more agile. We will need to have less managers just from a cost base, and technology will play a big part in the future of our industry. We need to put people, the community and the planet first.
We will need to change our ways as new generations will not want to work in an environment where they are told what to do at all times. They want to be engaged in the business and have a say and an impact.
Building the business from the inside out, is all about giving people permission to operate and giving them the responsibility/ownership. But this doesn't mean there are no systems or procedures. It's about creating and achieving results together".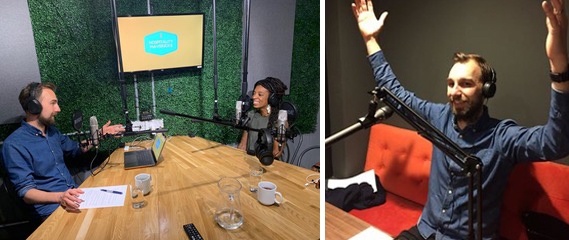 RECOMMENDED READING: HOW TO NEGOTIATE WITH RESTAURANT SUPPLIERS
Hardest moment during the pandemic
Michael co-founded The Bear Kitchen in London 5 years ago, a catering business delivering planet-friendly food into offices across London.
He was very proud of this business in which he applied everything he believes about building a business inside-out.
"We were growing fast and 3 days away from signing a big round of investment when the pandemic hit. Obviously, there were no office workers to cater for, so we tried to find alternative ways; delivery, home cooking, and made meals for the NHS and other frontline workers. But eventually we ran out of options and had to close the business, and that hurts. But the worst thing was to tell our engaged and committed team that we had to close and we didn't have a job for them anymore- how do you put people first when you go out of business was a massive challenge."
Hospitality Mavericks services?
"Under our banner of "Dare to be Different", We have put together a group of thinkers, experts and implementers that offers you an alternative to standard vanilla consultancy when it comes to strategy, talent and culture advice." Michael explains.
If you'd like to know more about them, find more information here: Hospitality Mavericks