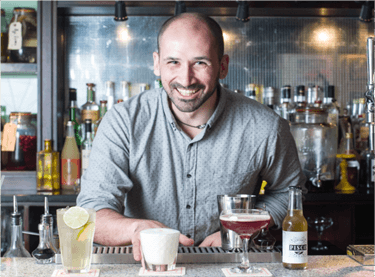 06 Feb

3 Tips for your bar from IMBIBE Innovator of the Year Finalist

In this post we give you 3 Tips for your bar from IMBIBE Innovator of the Year Finalist: Customer experience, Designer and Make the best of your staff

The first months of the year are hard for a bar manager: Dry January is now a big thing and some people extend it to February. So here you can find 3 tips to keep you busy and improve your bar while people are keeping themselves sober:

Focus on customer experience. Have fun. Customers will come back and they will be your main asset; make them your ambassadors, word of mouth works. Check music , lights, temperature. One of first contact points is the bar; if possible make the drinks in front of the customer and wow them.

Have a look at the design of your bar, check all the stations, make it easier for your team. Talk to them. How can they be more comfortable? You can serve in a more comfortable way and you can deliver drinks faster.

Make the best of your staff. Train, motivate and make them accountable. They must take ownership of their section. The customer is not only receiving the experience from the restaurant branding etc, customers get a perception of the restaurant also by dealing with the staff. If your employees are proud of what they are doing, it shows. Help them get to this point.

Also, just to finalise…now you have a bit more time, review all your recipe costings, check if you can change any recipes with seasonal products and improve the recipes and at the same time the profit on them. Do an extra thorough stock take to start the year with accurate information.


Nos vemos en los Bares!


Miguel Arbe

Bordello Founder & Managing Director

IMBIBE Innovator of the Year Finalist 2016

Former Bar Operations Manager at Ceviche Restaurants

Contact us if you need more information.