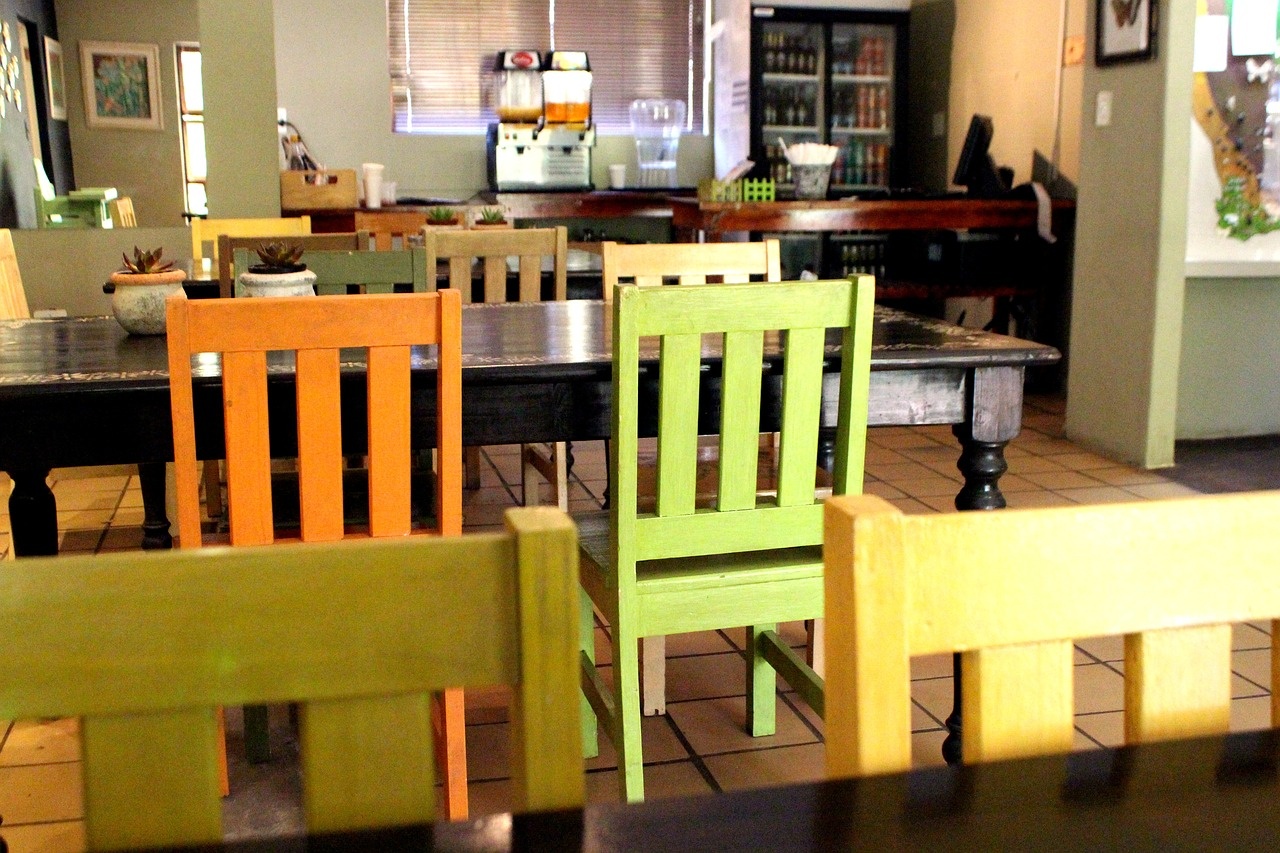 16 Feb

Second-Hand Furniture For Bars And Restaurants

Looking for second-hand furniture for your bar or restaurant? Keep on reading! One day I was walking in Brixton (London) when I noticed a café. It really shocked me, all the chairs and tables were completely different one from another. I decided to go in and have breakfast there. Once inside, I realised how smart the owners had been. They probably had spent no money on that place but with good taste and little budget they went really far. They had created a different space, something that made them special. The place was cosy and inviting despite the not matching furniture and the staff was super nice. For me, they were a clear example of succeeding on a budget.

I was curious and I asked the waiter if he knew how they got the furniture. As I suspected they didn't spend much more than gas money and a bit of time. They got all the furniture for free on several websites. All they had to do is pick a van and collect them.
Constantly we see restaurants opening and closing. Unfortunately, in the last year we have seen many of them go under. In many cases, most of their furniture and equipment is completely new.


There are many factors to consider when opening a restaurant and furniture is one of them. More and more we see the importance of Circular Economy, recycling and being kind and sustainable to our planet, as there is no planet B.
To Take Into Account Before Deciding To Choose Second Hand Furniture

So getting second hand furniture for your bar or restaurant can be a great option, but what should you take into account before deciding on this option?

1) The real needs of your restaurant
2) The concept of your restaurant
3) What your target customers want
4) Initial budget.

Generally, buying second hand is much cheaper. Regarding the furniture, we need it to be in good condition and not look old unless our store aims for that "vintage look".
Regarding the equipment, unless you are planning an open kitchen restaurant, the appearance of the equipment does not matter as much as how good its condition is.
Generally there are refrigerators, freezers, ovens and griddles designed to last at least 10 years and which are offered for sale on the second hand market after only a couple years of use. We may find good opportunities there. Some second-hand sellers offer a guarantee or share the manufacturer's purchase guarantee with us, so the benefit of obtaining second hand equipment is even greater.

These are difficult times, but there are also opportunities. It is now easier to find an affordable site with a few covers where we can use our know-how and experience to offer takeaway and delivery food with a very low investment.

Here are some places where it's easy to find second-hand furniture and equipment:
Take a look, you might be surprised!