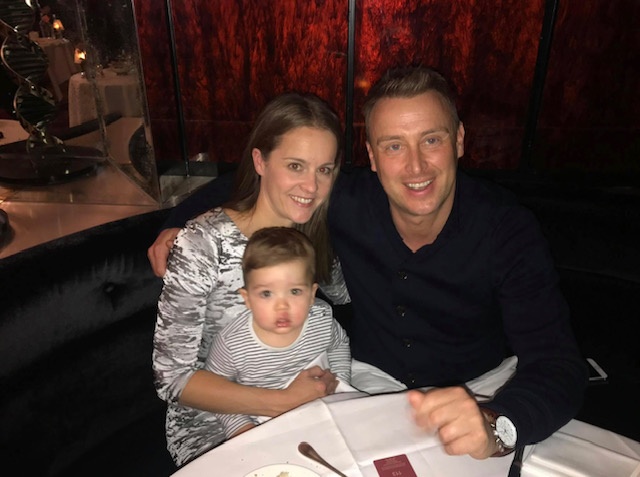 23 Mar

Recruitment Evangelists for the hospitality industry

I have been following Graham Townley on LinkedIn for several years now, I think his posts are always interesting and relevant for our industry, and I find him very down to earth. I was really thrilled to know he started his own business and it was great to have a long chat about his past, present and future. I'll tell you all about it in this interview.
What is Recruitment Evangelists?
Recruitment Evangelists is a company on a mission to provide staffing solutions that help hospitality businesses cope with the additional recruitment demands the industry can place on them, and make it work.
"We want to increase the industry standards, make a real difference, have long-term relationships with both our candidate and clients partners", Graham explains.
The founder, Graham Townley
Graham started working in hospitality when he was still at school and has over 25 years of experience in the sector. He started bartending in Ireland and progressed to General Manager when he moved to London and then to Senior Management. As he is a people person he was always attracted to the "People side" of management and changed career paths seven years ago when he entered the world of recruitment.
RECOMMENDED READING: HOW TO NEGOTIATE WITH YOUR RESTAURANT SUPPLIERS?
The beginning
"I have always had an entrepreneurial approach and spirit to my work. Last March, when we went into the first lockdown, I went on furlough like most people in the hospitality sector as there was little or no business around.
I used the time to study with the CIPD and started to feel a burning desire to start something new and exciting and I thought it was time for me to start my own agency.
I wanted to create a company that genuinely put people first in all our practices and decisions and I felt I could do this best by offering a full-service HR consultancy agency for senior management and executive level recruitment."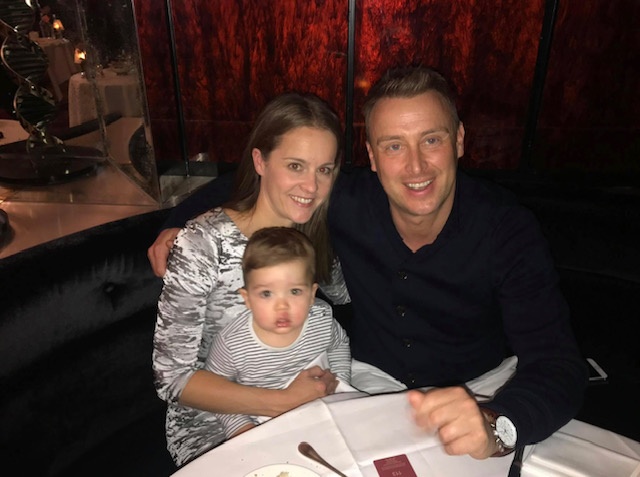 What do they do differently?
"Our main point of difference is that we are partnered with the CIPD and specialise in all aspects of HR, not just recruitment which if you think about it, is only one part of the candidate and clients journey.
I believe that retention and development is just as important as recruitment.
Staff turnover is often high in hospitality. In many cases, when a manager leaves a new role within the first few months of starting, the company not only has further significant costs to recruit another manager, it very often has negative consequences to the team morale and even some of the guests.
We act as ongoing mediators if required to support communications between our client partners and candidate partners at the early stages of employment during their induction and on-boarding period.
We've found that we can often help both parties to understand each other better and improve the way they work together as they get to know each other.
Aftercare is such an important part of our service and goes a long way to help with ongoing retention.
On the rare occasion a candidate partner leaves within the first twelve months of employment, we are committed to find the right replacement at no extra cost for a whole year after they start, regardless of circumstance.
In prioritising all aspects of HR at the core of our company strategies, and introducing one year guarantees with all successful hires, we naturally align ourselves with the values and vision of our clients HR and operation teams and the long-term success of the industry partners we introduce them to."
Challenges
What challenges have you faced in the last year? Graham tells us all about it:
"Starting a business through Covid was always going to be tough. Starting a hospitality recruitment agency throughout Covid is absolute madness, right?
I heard this a lot when I first started, though it was so clear in my own mind that this was the right thing to do. On our second day of trading I landed my first client, a FTSE 100 company who recently floated on The London Stock Exchange.
This gave me the confidence and reassurance that there were exciting opportunities even with the economic climate. We very quickly partnered with a handful of amazing companies and have introduced some incredible individuals to our client partners."
What are Recruitment Evangelists' plans for the future, Graham?
"From what I can see Covid has created a level playing field and those with a good idea, passion, a lot of grit and willing to take a leap of faith have taken this opportunity to create their own micro-companies. I'm sure many will grow and flourish over the next few years and that excites me.
We are already beginning to see a lot of new entrepreneurs and new concepts coming onto the hospitality scene and I think plenty of good things will come from more independent and small to medium sized hospitality groups filling that space."
Stay tuned and learn more about Recruitment Evangelists on their website.
---