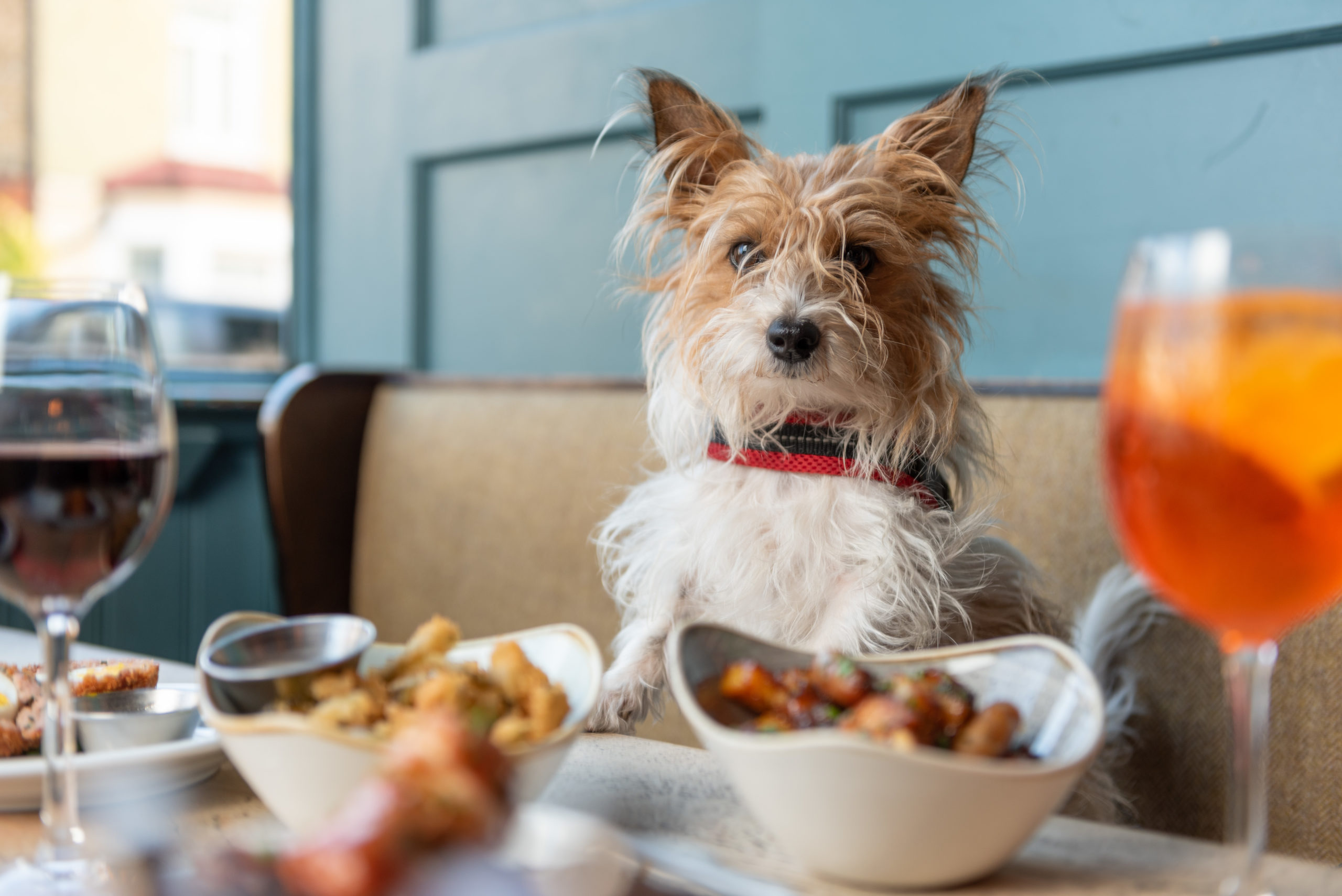 23 Feb

Book Dinner And Bring Your Doggy With WagIt

According to PDSA, over 51% of UK adults own a pet and 24% have a dog. That's an estimated population of 10.1 million pet dogs!! Many people love to go out but they feel guilty and count the number of hours that they leave their dogs home alone. So, they look for doggy-friendly restaurants all around. And that's why at Pendulo, we think WagIt is going to be extremely successful for both dog owners and restaurant businesses. We have talked with the founder to find out more about this website.

So, what is WagIt?

WagIt is a website where you can find and book dog-friendly venues and services. It removes the stress of calling venues to see if your doggy is welcome.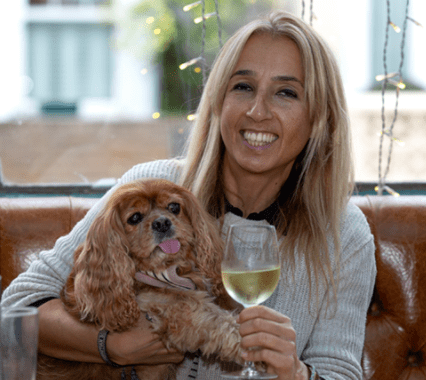 Nadia is the founder of Waglt, a website where you can find and book dog-friendly venues and services.
Who founded WagIt?
Nadia & Lola.
Who are they?
Lola is a Cavalier King Charles Spaniel and spends most of her time either napping or looking for cuddles. Nadia is Italian and has lived in London for over 20 years. She was the first European sales person at OpenTable and she has stayed in the restaurant online reservation world since then. They both love going out and enjoying London's hottest dog-friendly spots! Their favourites? Duck and Rice, M Restaurant and Megan's.
Nadia is the founder of Waglt. Her dog, Lola, is a Cavalier King Charles Spaniel, and both of them are looking forward to the end of lockdown to be able to go out and enjoy their favourites restaurants again. They are both the creators of Waglt, the website that allows you to find and book restaurants and pubs that do welcome dogs.

How did it start?
Nadia tells us their story: "I always thought there was a gap in the market for dog owners. There is no user-friendly solution that gives dog owners all the information they need to make a decision and enables them to book to quickly and easily. I was made redundant in January 2020, just before the pandemic hit the UK. After that finding a job was really difficult so I thought "it's now or never"."
The Why.
"At WagIt we are dog-loving innovators who want to change the way people think about dog-parenting. We strive to keep dogs, and people, happy." Nadia tells us. And she also wants to build a community centred around their love for dogs. WagIt wants to improve our dog's life and to increase the quality of the time we spend together.
What services are available for booking?
At the moment, there are restaurants, pubs, bars and groomers. Many more coming soon!
What are the current challenges that you are facing as a business?
"COVID has heavily impacted our business as during lockdown no one is able to go out. It has also limited our chances of signing dog friendly venues as they are closed and it's hard to get hold of anyone. However it has also brought many more puppies and once restrictions are lifted, everyone will want to go out…and take their pooch with them!"
What do you think stops restaurants and pubs from allowing dogs?
Nadia explains to us:
"Some restaurant owners think that they could have health and safety problems. In fact, there is no law* or any health and safety regulation that bans dogs from being on the premises where food and drink are served or sold. However they must not enter areas where food is prepared, handled or stored, for example the kitchen.
It's up to site owners that serve food and drink whether they'd like to welcome dogs to join in the fun or not. Why keep out people who want to spend money in your restaurant? Also you could set some rules at your restaurant, like "no more than 3 dogs at the same time" or "no dogs after 6pm".
*Food Hygiene Regulations 2013, under EU Regulation (EC) 852/2004, Annex II
Check out their website here.